Ashen and grave, President Castro told the nation in an unexpected late night broadcast on state television that Fidel Castro had died and would be cremated later on Saturday.
His younger brother and successor as president Raul Castro announced the news on state television.
Castro toppled the government in 1959, introducing a Communist revolution. He  survived many assassination plots.
Fidel Castro tried to lead a discreet private life. He and his first wife, Mirta Diaz Balart, had one son before divorcing in 1956. Then, for more than four decades, Castro had a relationship with Dalia Soto del Valle. They had five sons together and were said to have married quietly in 1980.
By the time Castro resigned 49 years after his triumphant arrival in Havana, he was the world's longest ruling head of government, aside from monarchs.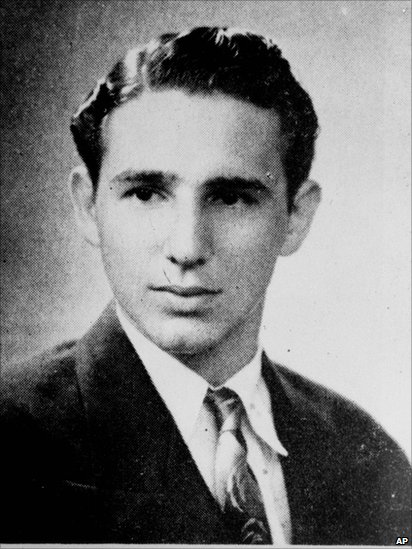 "I'll be 90 years old soon," Castro said at an April 2016 Communist Party congress where he made his most extensive public appearance in years. "Soon I'll be like all the others. The time will come for all of us, but the ideas of the Cuban Communists will remain as proof that on this planet, if one works with fervor and dignity, they can produce the material and cultural goods that human beings need and that need to be fought for without ever giving up."
Cuba's government announced that Castro's ashes would be interred on Dec. 4 in the eastern city of Santiago that was a birthplace of his revolution. That will follow more than a week of honors, including a nearly nationwide caravan retracing, in reverse, his tour from Santiago to Havana with the triumph of the revolution in 1959.
Fidel Castro in pics