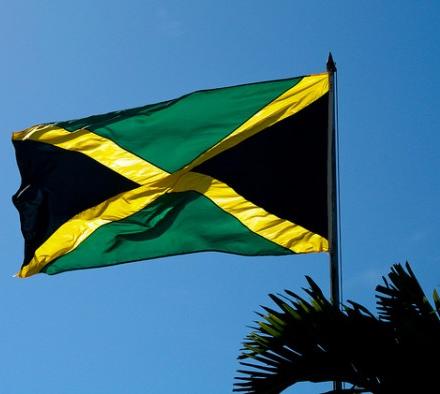 St George's College football captain collapses, dies during match
There was tragedy in schoolboy football today after St George's College captain Dominic James collapsed and died during his team's ISSA-Flow Manning Cup against Excelsior at the Stadium East field in Kingston.
The match was just four minutes old when James, a former Jamaica College player, fell to the ground.  He was rushed to hospital by the St George's team officials where he died while undergoing treatment.
 A grieving St George's coach Neville 'Bertis' Bell told The Gleaner/Power 106 News that James, appeared to have died from a seizure.
He also told KLAS ESPN radio that the team is devastated by the untimely death.
 The George's College players as well as the Excelsior's team cried openly after hearing the news of James' death.
Some spectators also cried openly while consoling each other.
Kingston College Teacher Collapses at School, Later Dies
A teacher at Kingston College reportedly died at hospital today (October 18) after collapsing while instructing a class at the North Street campus of the institution.
According to Loop Jamaica, shortly before 11 am, the sixth form supervisor was teaching a class when he asked to be excused and went to the bathroom. His motionless body was found just minutes later by students.
He was rushed to hospital, and reports coming from school officials is that the teacher was pronounced dead on his arrival.
A visit to the school to get a comment from the principal or the vice principal was unsuccessful.
Most of the teachers are shaken up following news that one of their own died today," said one school official, who asked not to be named as she was not authorised to speak to the media.  Reports are that Gayle, who taught economics and accounts, was in a class about 10 o'clock yesterday morning, when he left for the bathroom and did not return. After inspections, he was found on the floor. He was rushed to Kingston Public Hospital and was later pronounced dead.
Spanish Town High School teacher collapses, dies at workshop in May Pen
She collapsed almost immediately after she made a presentation at a National Standards Curriculum workshop at Central High, a participant told The Gleaner.
The teacher was rushed to hospital where she was pronounced dead.
She is the third teacher to have died in recent weeks.
Thirty-nine year-old Christopher Gayle of Kingston College died last month after collapsing at Kingston College where he worked.
Norman Manley High in Kingston was also left in mourning following the death Nadine Trail.
In the aftermath of those deaths, the Jamaica Teachers' Association (JTA) lamented that teachers are facing "high stress levels" in the classrooms.
JTA president Howard Isaacs, has pledged the association's support for teachers saying the JTA recently signed a Memorandum of Understanding with the National Health Fund to enhance the welfare of teachers.
Dr Winston Dawes | Urgent action needed to arrest sudden deaths in our athletes, teachers
 The recent reports of sudden deaths of athletes and young teachers have once again grabbed headlines. This resulted in knee-jerk reactions to what is a serious problem. The fact that young people in the prime of their lives have passed away needs serious consideration.
In the case of the athletes, it happened on the field of play - during a cross-country race and, most dramatically, on a football field. The teachers, again, were young but were not involved in any physical activity.
Most cases of sudden deaths are caused by cardiac arrhythmia or arrest.