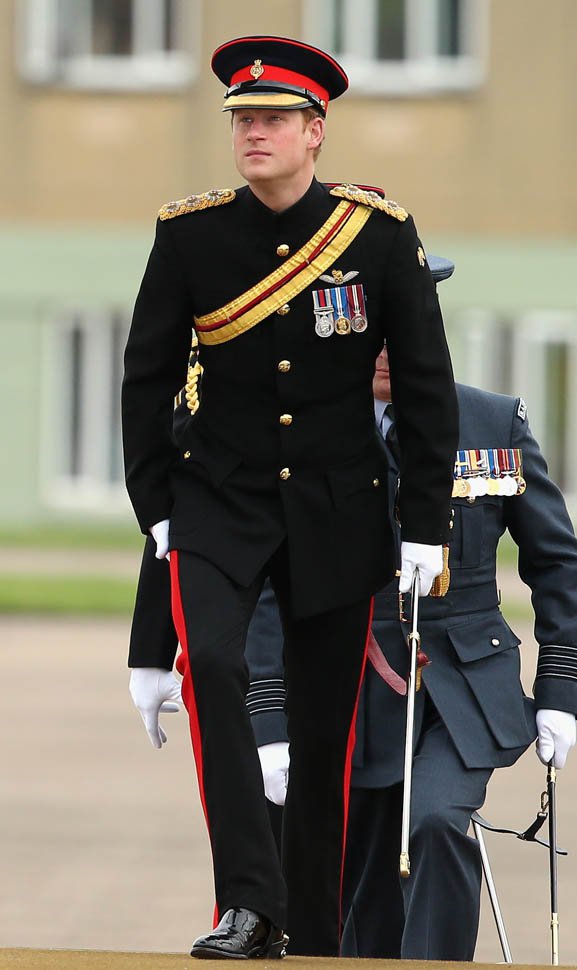 The Prince, 32, observed the two minutes' silence before laying a wreath and giving a reading of Rupert Brooke's poem, The Soldier. He then accompanied the Lord Lieutenant of Staffordshire Ian Dudson and Lieutenant Colonel David Whimpenny to look at the names on the memorial, including the ten names which were added in 2015.
Wearing his Household Calvary No1 uniform with four medals; his KCVO, golden and diamond jubilee medals and Afghan with bar, the Prince chatted to the crowds who were waiting to see an armed forces parade. To one group, he congratulated them on their seats, joking: "You've got front row seats, great spot."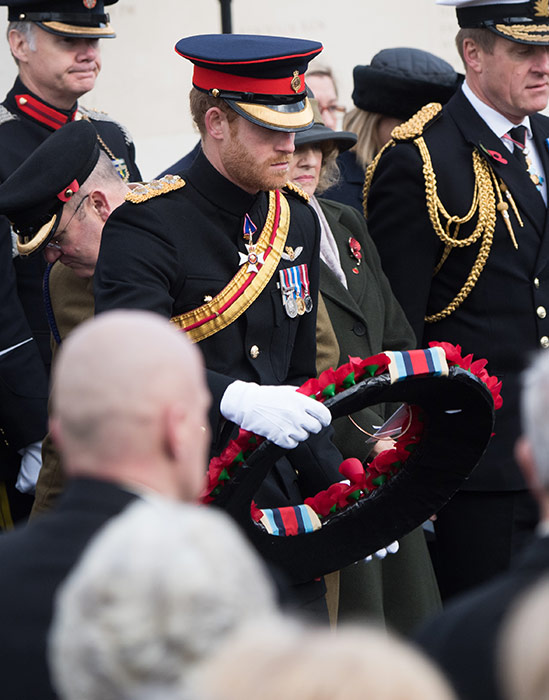 He also engaged with a group of students from Ashperton primary school, asking about their journey to the Memorial Arboretum.
"Are you having a day off school?" he asked. "Who sat on the back seat?! Is that still important? And did you have a sing-song?"
Speaking about meeting the Prince, the students' teacher Mrs Caroline Bullock said: "The children are all from year 6 and they loved him! He's so friendly and lovely.