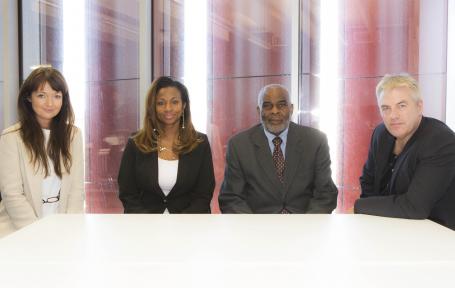 THE UNIVERSITY of Birmingham is offering criminology students a unique look into the 1993 racist attack of Stephen Lawrence with a brand new module focussing on the south London teenager's death.
The father of murdered Lawrence told students of the importance of justice, as his fight to bring his son's killers to account enters a 24th year.
Neville Lawrence, whose son was tragically killed in a racially motivated attack in 1993, was at Birmingham City University to talk about the crime and its impact on his life, as part of a unique Criminology module focussing on the wide reaching impact of the case.
The new module, Contemporary Investigations: The Stephen Lawrence Case, examines the murder, how police investigated the crime, the media's role in the investigation, issues of racism and institutional denial.
The high-profile crime has influenced British views on race which continue today with the Black Lives Matter movement, exposed the role of undercover police officers on the case and posed questions about how investigations are carried out.
Lawrence's campaign for justice is still ongoing with two of the killers eventually jailed in 2012 but up to five still believed to be walking free.
The module was drawn up by Emma Kelly, criminology programme director at Birmingham City University, and renowned investigative journalist Donal Macintyre who is a visiting professor at the university and reported on the murder more than 20 years ago.
Lawrence said: "It is important that students understand the need for justice. This is not only about justice for Stephen, it is actually about justice for all.
"It could be that as this university course touches on the injustice that is now part of Stephen's story that the eyes of new generations of people will see the damage that is done when the law does not work properly."
The module forms part of the Criminology, Policing and Investigation degree programme for third year students and will run for 12 weeks to provide real-world insight into the significant legacy left behind by crime, law and policing.