RETIRED BOXING champion Floyd Mayweather has sparked controversy by advising black people who are stopped by the police should "follow directions" to combat officer-related deaths.
In response to the Black Lives Matter movement, which seeks justice for black people killed by officers and also calls officers into account, the 39-year-old said he believes "All Lives Matter".
"I'm here to say All Lives Matter", Mayweather told
The Boxing Voice
. "You know, a lot of times, we get stuck, we get stuck and we are followers. When you hear one person say, 'Black Lives Matter,' or 'Blue Lives Matter,' All Lives Matter."
The high-profile athlete, who has been relatively mute on police brutality, finally weighed in during his Mayweather Promotions event in Las Vegas, Nevada, on Saturday (Oct

.
"What I learned from boxing and what everyone can take in real life is follow directions, follow orders. Don't give nobody a hard time."
He added: "It's not right what's going on within this world on both sides," and suggested that people need to "communicate better" and "follow directions," because there's "rules and regulations to everything."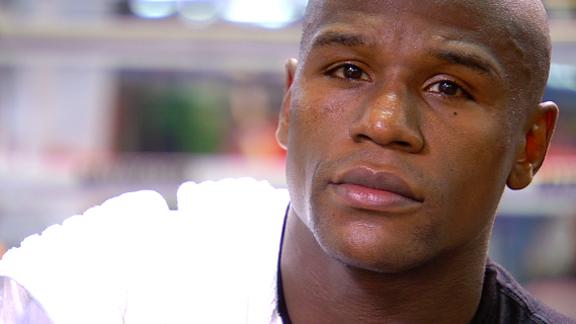 His opinion would appear to conflict with some of the anecdotal evidence presented by Black Lives Matter campaigners who have continuously highlighted incidents where unarmed black civilians such as Philando Castile, Alton Sterling and Tamir Rice have has their lives cut short for simply doing everyday activities.
Mayweather also commented on fellow athlete Colin Kaepernick's decision to not stand during the national anthem prior to his NFL games.
Mayweather suggested that the San Francisco 49ers quarterback should shift his focus to regaining his starting position on the team's roster.
"Kaepernick needs to try and get the starting job. Stand up, and get the starting job. That's what he needs to focus on," he said.
He appeared to then back track on his comment to say: "But I can't knock him. If that's what he believes in and the people stand behind him, so be it. He's got the number one selling jersey, so it's obvious he's doing something right."