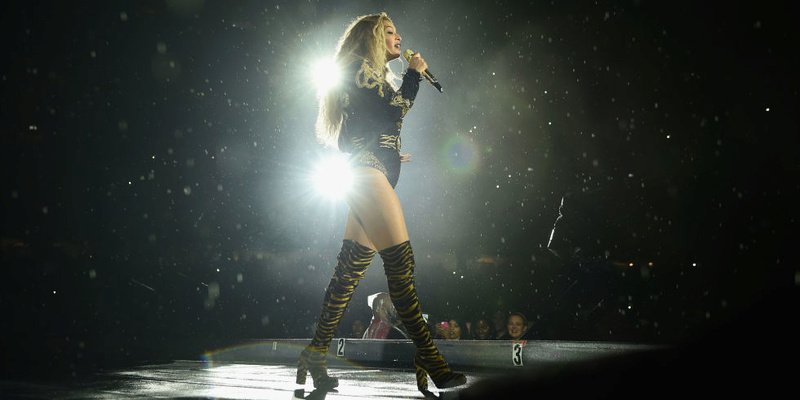 The arena was packed as usual with all beyonce's concert goers. Beyoncé performed her Formation World Tour at Atlanta's Georgia Dome. During the concert, Bey honored Atlanta snap music legend Shawty Lo, who died in a car accident last week, by halting her normal show in order to dance to his 2008 hit, "Dey Know."
The Formation World Tour is the seventh concert tour by American singer Beyoncé in support of her sixth studio album, Lemonade. The all-stadium tour was announced following her guest appearance at the Super Bowl 50 halftime show. The tour started on April 27, 2016 in Miami, Florida and concludes on October 7, 2016 in East Rutherford, New Jersey. The tour's title is in reference to Beyoncé's 2016 song "Formation". Beyoncé's music and motives are often over-analyzed. She is, at her core, a pop artist not prone to politics or grand social statements.
Beyonce is innovative and shrewd enough to sample sounds and symbols from across the spectrum of contemporary culture. Her main goal is to be in the vanguard of popular music, especially in its live presentation.
Gucci Mane hit up the Beyoncé's Formation World Tour Monday and ran into none other than Jay Z backstage, which marked the first time they'd met up since Gucci was released from prison earlier this year.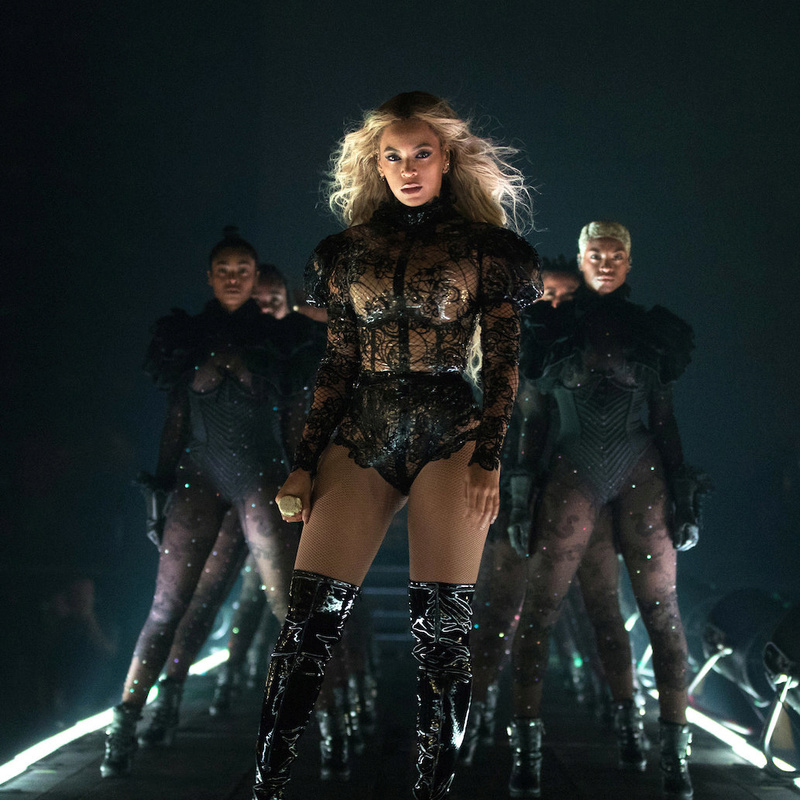 It's been a pretty busy time for Gucci, who just announced his new album Woptober, dropped the album's first track, and shared a hilarious AF animated video for "All My Children." On top of that, the Atlanta rapper, who is fresh off his house arrest, has already inked his first book deal and is set to reunite with his Spring Breakers director Harmony Korine in his new movie The Trap alongside Al Pacino, Benicio Del Toro, and James Franco. He produced and acted in his own movie, The Spot, which is set to arrive before the end of 2016.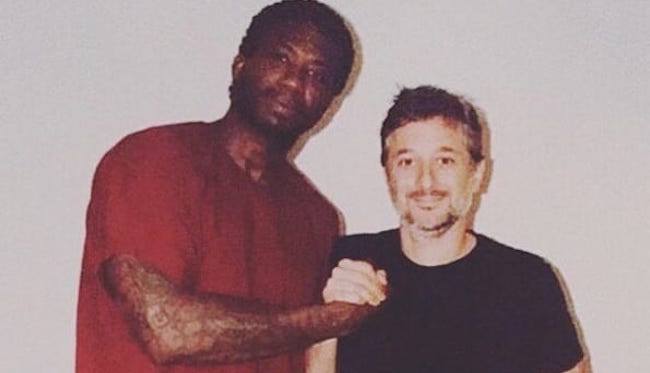 Director Harmony Korine has a thing for oddball rappers. After all, this is the guy who built an entire movie around James Franco's Riff Raff impersonation. And it look's like Skinny Guwop is next up. In an interview with GQ, Gucci Mane revealed that he's working on a new movie with the Spring Breakers director called The Trap.
It's far from the first time that Gucci has worked with the director. He shot a Supreme ad with Korine while he was still on house arrest and had a role in Breakers. And, of course, Korine did visit the rapper back in late 2015 while he was still incarcerated.
Make your look complete with a good watch