The Jamaica Estates Tudor is located at 85-15 Wareham Pl., which is the same address as listed on Trump's birth certificate from Jamaica Hospital. The address is also listed by the Department of Health for his parents, Fred and Mary.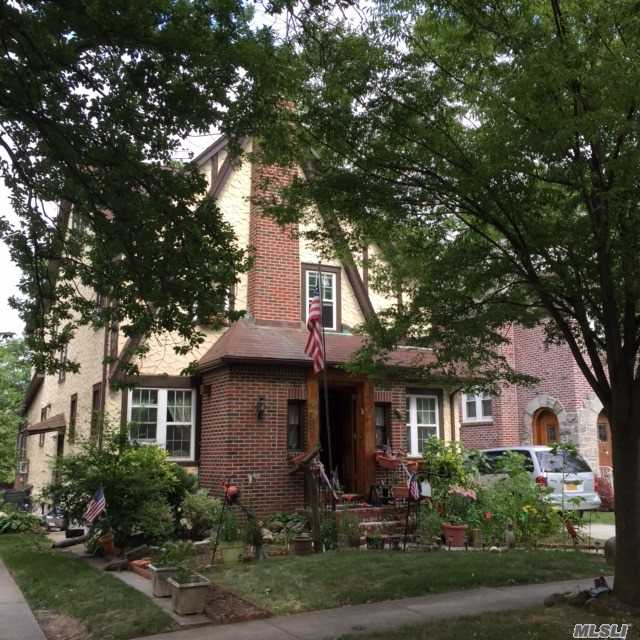 Donald Trump's Childhood Home in Jamaica Estates is on the market. NY1's Talia Kaplan filed the following report.
Isaac Kestenberg lives at 85-15 Wareham Place in Jamaica Estates now but, 70 years ago, the home belonged to Donald Trump's family.
The address reportedly appears on the Presumptive Republican Presidential Nominee's birth certificate.
 "It will be great if he becomes the next president and the house will be a landmark or something like that,"said Isaac Kestenberg, the homeowner.
But for now, the home is open to anyone who can shell out $1.65 million. That's the asking price.
Kestenberg has lived in the home for eight years but says he's moving out because the home is too big for just him.
He says his house has been getting a lot of attention lately.
"People stop by, taking pictures, asking questions," he said.
Kestenberg took NY1 on a tour to help curb some of the curiosity. The first room you see as you enter is the family room
The main level also includes a study, kitchen and a dining room.
Kestenberg speculates where Trump could have spent his early years.
"It makes lots of sense that this was his baby room, it small," he said pointing to a bedroom.
Kestenberg says it's possible he'll be voting for Trump come Novemeber and he has a message for the presidential candidate.
"Keep going and I hope he will make a great president," said Kestenberg.
As for the home, only time will tell if it becomes a piece of history.