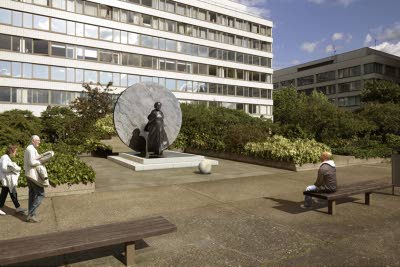 THE row in London over the planned unveiling of a statue of Jamaican-born nurse Mary Seacole in the gardens of St Thomas's Hospital in the English capital deepened this week with critics, mostly adherents of Florence Nightingale, arguing that the placement is undeserved because Seacole was not, in their estimation, a "real nurse".
The statue is the work of Martin Jennings and is expected to be unveiled on June 30. It has a bronze finish, stands in front of a 4.5-metre-high disc cast from shell-blasted Crimean rock, and is lit in the front. It is intended to pay homage to the woman regarded as a heroine of the Crimean War (1854-1856) and is part of a push by the British Government to improve on the fact that only 15 per cent of monuments in the UK are to women. It is to be the first named memorial statue of a black woman in the UK.
As history tells it, Seacole, who was posthumously awarded the Jamaican Order of Merit in 1991 and voted the greatest black Briton in 2004, catered to sick and wounded soldiers behind the lines during the Crimean War. She is often compared with Florence Nightingale, founder of the eponymous nursing school at St Thomas', who administered nursing care in military hospitals during the same war. Nightingale is touted as a social reformer, statistician, and the founder of modern nursing.