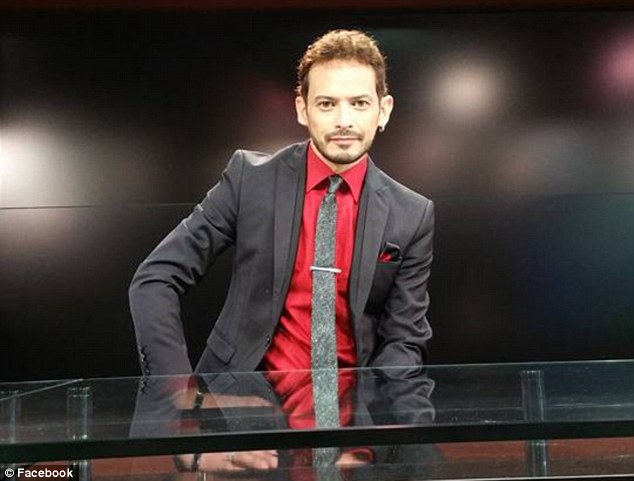 Friends say 45-year-old Alejandro 'Jano' Fuentes was shot three times in the head late Friday outside his Tras Bambalinas School on Chicago's southwest side.
Fuentes was celebrating his birthday there when he got into his car with friends and an armed man suddenly ordered Fuentes out of that vehicle and shot him.
Miguel Sanchez tells WLS-TV that his critically wounded friend is in a "big battle for his life."
Mount Sinai Hospital spokeswoman Dianne Hunter said Saturday Fuentes' family has asked that no information on his condition be released.
The attack happened less than a week after the killing of Christina Grimmie, who appeared on the US version of the show. Authorities say a man shot her while she was signing autographs after a performance in Orlando, Florida. The man then killed himself.
Police initially said he was pronounced dead soon after the shooting but he was placed on life support so relatives could arrive from Mexico
Chicago police said they still don't have a suspect in custody 
Police said Fuentes was in a vehicle with a passenger when a man with a gun walked up and told him to get out of the car.
Fuentes at first resisted a couple of times but when the gunman pulled out the gun he tried to protect his friend by getting out of the car, according to ABC7.
The gunman then shot him anyway shortly after 10pm in the city's Brighton Park neighborhood.
He was rushed to Mount Sinai Hospital, where he is fighting for his life.
The unidentified gunman fled on foot before getting into a nearby car, according to NBC.
Police said they don't have a suspect in custody.
https://youtu.be/OEMZX78zoSI