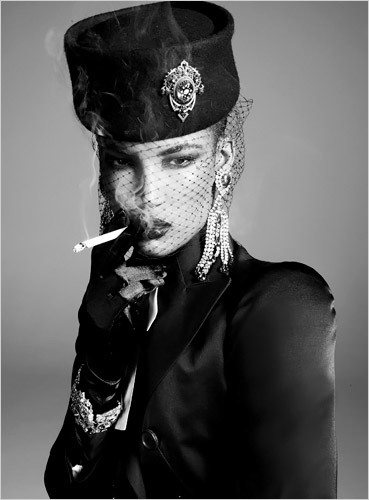 Some 21 per cent of women aged between 16 and 34 currently smoke cigarettes, according to figures from the Office for National Statistics, up from 20 per cent the previous year.
Smoking among young women had been slowly declining since 2008, when the figure was 27 per cent.
The rise was steepest among women aged between 25 and 34, where the proportion rose from 20.4 per cent to 21.8 per cent.
Men aged between 25-34 have given up smoking in the largest numbers, with 26 per cent of them smoking in 2014, down from 30 per cent in 2013. 
Of men aged 16-24, the proportion who smoke has dropped from 26 per cent to 25 per cent.
Men consume more cigarettes however, with the average male smoker aged between 25-34 smoking 10.3 cigarettes per day, compared to 8.8 by women smokers in the same age bracket.
Male smokers aged 60 or over have the highest daily cigarette consumption, smoking 14.6 per day on average.  The survey also revealed that only one in six tobacco smokers has switched to e-cigarettes.  One in ten babies was born to a mother who smokes.