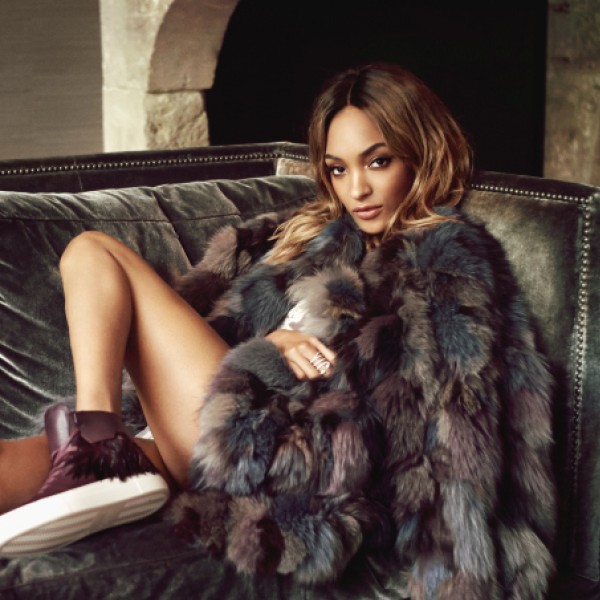 Spring is upon us  which means that we are still  feeling a bit chilly, invest in a good quality faux fur coat or open vest top to dress up your outfit like Jourdan Dunn.
 Many designers prefer faux fur now, due to increasing consumer concerns over the treatment of animals turned into fur products.
Faux fur is much easier to care for than real fur, besides it is very warm and some might feel just as soft as the real thing.